About Me
---
I was born in England in 1958, while my parents (who were originally from Sydney) were living there. In 1966, they decided to return with their four children to Australia, ending up in Tasmania where my father worked for, and eventually ran, the School Dental Service.
I went to school in Smithton (in the far north-west of Tasmania) and Hobart, and subsequently gained a First Class Honours degree in Economics from the University of Tasmania which, despite being a small and seemingly remote institution, has a long tradition going back to the 1920s of outstanding teaching in economics.
I began my professional career in 1979 at the Australian Treasury in Canberra. After a brief return to Tasmania in the early 1980s, in 1983 I moved to Melbourne to work as an economic advisor to Jeff Kennett, who had just been elected as Leader of the Opposition in the Victorian State Parliament (and who was subsequently Premier of Victoria from 1992 until 1999).
In mid-1984 I secured my first position as an economist in the Australian financial markets, with an investment banking joint venture between the National Australia Bank and the Australian subsidiary of Chase Manhattan Bank. I became Chief Economist of McIntosh Securities, a stockbroking firm, in 1986; Chief Economist (International) at National Mutual Funds Management, the funds management arm of what was then Australia's second-largest life insurance company, in 1991; and Chief Economist of the Australia & New Zealand Banking Group (ANZ), one of Australia's four big commercial banks, in 1995.
I left ANZ in 2009 to join a then newly-established 'think tank', the Grattan Institute, in a part-time role as Director of its Productivity Growth Program, whilst also seeing if it was possible to earn a reasonable living as an independent economist, writing and speaking about a range of contemporary economic issues.
I returned to the financial markets towards the end of 2011 as Chief Economist (Australia & New Zealand) for Bank of America Merrill Lynch, one of the world's largest investment banks. Having fulfilled a long-held ambition of returning to live in Tasmania at the end of 2014, six months later in June 2015 I resigned from my role with Bank of America Merrill Lynch in order to re-establish my own business, Corinna Economic Advisory Pty Ltd.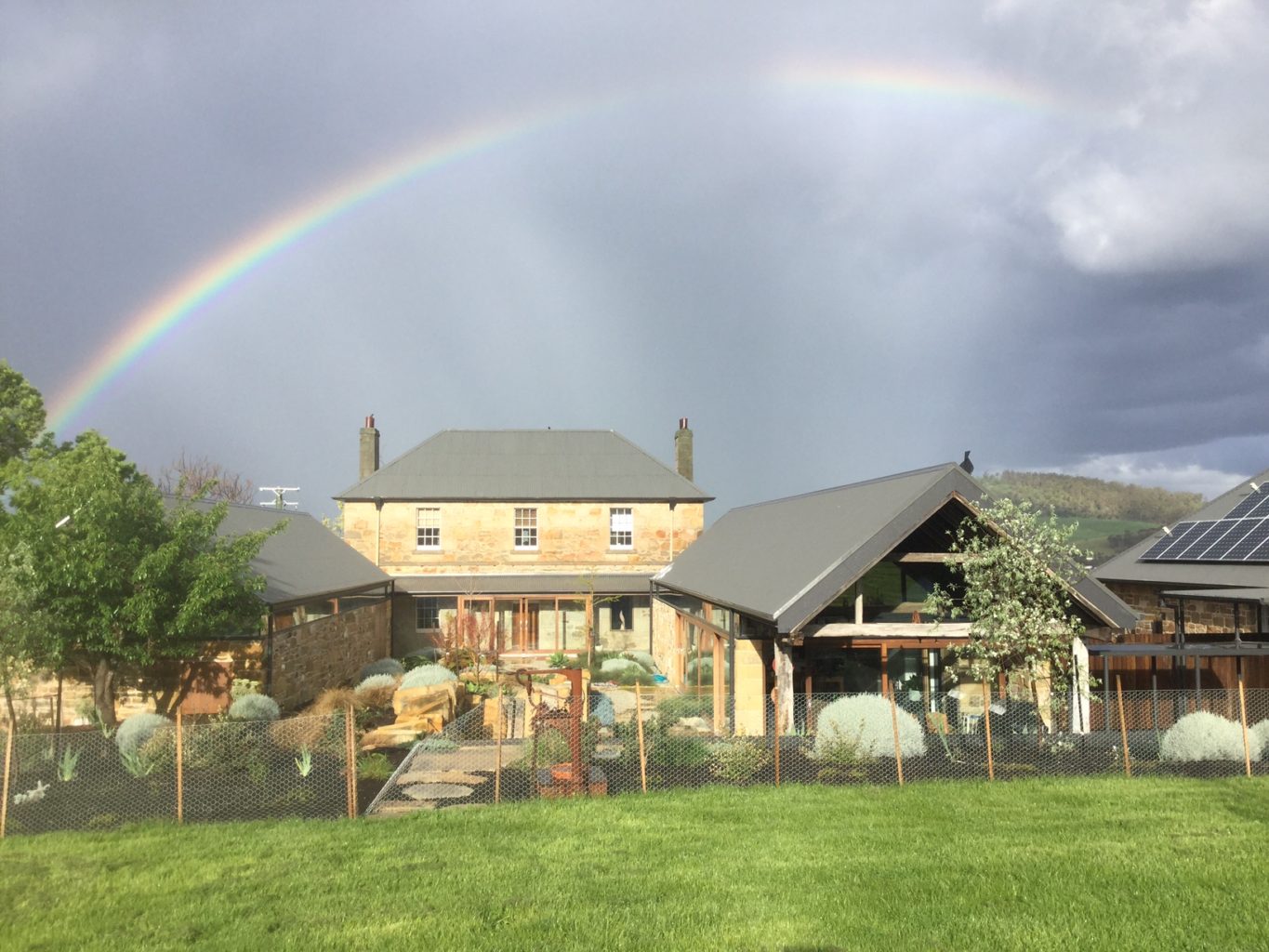 In addition to running that business, since April 2016 I've had a part-time role as a Vice-Chancellor's Fellow at the University of Tasmania.
Since June 2020 I've been an Associate of Llewellyn Consulting, a London-based independent economics advisory specializing in thought leadership, strategic research and analysis.
Since 2003 I've been a member of the International Conference of Commercial Bank Economists (ICCBE), a group of current and former chief economists of commercial banks which was originally established in 1937, and am currently serving as Chair of the ICCBE Steering Committee.
I am a member of the panel of expert advisors to Australia's Parliamentary Budget Office, which provides independent and non-partisan analysis of the budget cycle, fiscal policy and the financial implications of proposals to members of Australia's national Parliament; and a member of the independent expert panel advising the Australian Taxation Office on its 'tax gap estimates'. I'm a non-executive director of the Macquarie Point Development Corporation, a Tasmanian Government agency responsible for the redevelopment of a 9-hectare site adjoining the Hobart waterfront. I am also a member of the Advisory Board of Jamieson Coote Bonds, a funds management business based in Melbourne and specializing in government bonds. And I am Patron of Working It Out, Inc., Tasmania's dedicated support, education and advocacy service for people of diverse gender, sex and sexuality.
In addition to my paid employment, at different times over the 15 years I've been a member of the Howard Government's Foreign Affairs and Trade Policy Advisory Councils, the Rudd Government's Long Term Tourism Strategy Steering Committee, the Tasmanian Government's Digital Futures Advisory Council, and a steering Committee established by the Tasmanian Government to oversee the preparation of a business case for a Tasmanian team in the Australian Football League.
I was a non-executive director of Hydro Tasmania, the electricity-generating business owned by the Tasmanian State Government, from March 2008 through September 2018. I have also been Chair of the Tasmanian Arts Advisory Board (2005-11), a member of the Board of the Australian Business Arts Foundation (2010-12), a member of the previous Federal Government's National Housing Supply Council (2008-2013), and a Director of the University of Tasmania Foundation (2002-09).
Personally, I've been married to Linda Arenella, who's originally from New York and whom I met in Washington DC in 1988, and we have two children, Caroline and Jonathan, whom we've adopted from China.