About Me
---
I was born in England in 1958, while my parents (who were originally from Sydney) were living there. In 1966, they decided to return with their four children to Australia, ending up in Tasmania where my father worked for, and eventually ran, the School Dental Service.
I went to school in Smithton (in the far north-west of Tasmania) and Hobart, and subsequently gained a First Class Honours degree in Economics from the University of Tasmania which, despite being a small and seemingly remote institution, has a long tradition going back to the 1920s of outstanding teaching in economics. Among its graduates are Torliev Hytten, the first person to hold a full-time position which we would now recognize as that of chief economist at an Australian bank (the Bank of New South Wales, now Westpac, from 1935 to 1949); Sir Roland Wilson, the longest-serving Secretary of the Australian Treasury (1951-70); and Dr Michael Vertigan, the only person to have been Secretary of two State Treasuries (Tasmania in the 1980s, and Victoria in the 1990s).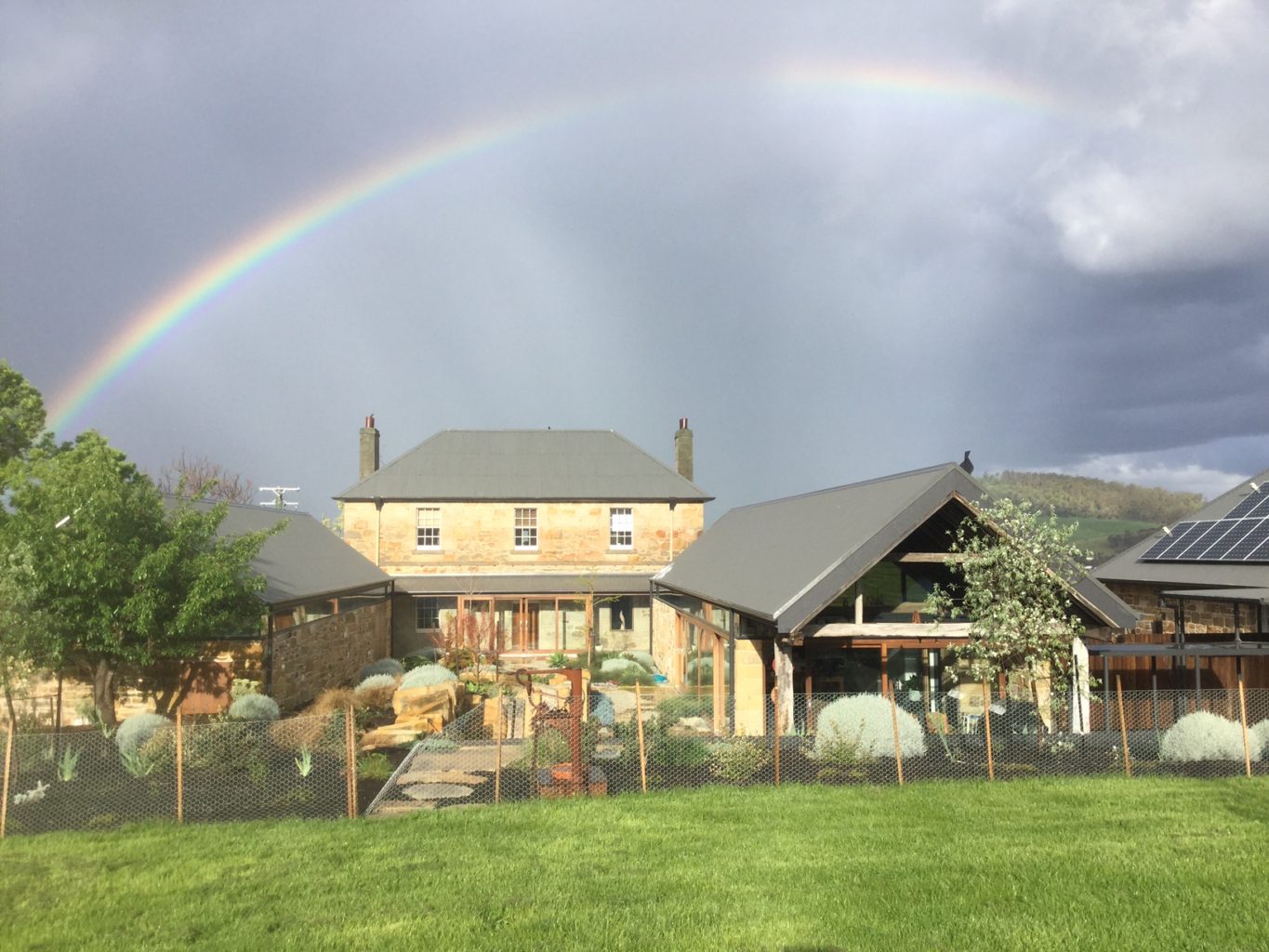 I began my professional career in 1979 at the Australian Treasury in Canberra during what Treasury insiders call the 'Stone Age' (after the Secretary at the time, John Stone). I sometimes think that I should have stayed there longer than the two years which I did – not because I particularly enjoyed the work I did there (I didn't), but rather because, if I had stayed longer, I might have had the opportunity to do a post-graduate degree, and to have worked in one of Treasury's overseas postings. Never having lived or worked in a foreign country is the only serious regret I have about my working life.
In any event, after a brief return to Tasmania in the early 1980s, in 1983 I moved to Melbourne to work as an economic advisor to Jeff Kennett, who had just been elected as Leader of the Opposition in the Victorian State Parliament (and who was subsequently Premier of Victoria from 1992 until 1999). In mid-1984 I secured my first position as an economist in the Australian financial markets, with an investment banking joint venture between the National Australia Bank and the Australian subsidiary of Chase Manhattan Bank. I became Chief Economist of McIntosh Securities, a stockbroking firm, in 1986; Chief Economist (International) at National Mutual Funds Management, the funds management arm of what was then Australia's second-largest life insurance company, in 1991; and Chief Economist of the Australia & New Zealand Banking Group (ANZ), one of Australia's four big commercial banks, in 1995.
I left ANZ in 2009 to join a then newly-established 'think tank', the Grattan Institute, in a part-time role as Director of its Productivity Growth Program, whilst also seeing if it was possible to earn a reasonable living as an independent economist, writing and speaking about a range of contemporary economic issues.
I returned to the financial markets towards the end of 2011 as Chief Economist (Australia & New Zealand) for Bank of America Merrill Lynch, one of the world's largest investment banks. Having fulfilled a long-held ambition of returning to live in Tasmania at the end of 2014, six months later in June 2015 I resigned from my role with Bank of America Merrill Lynch in order to re-establish my own business, Corinna Economic Advisory Pty Ltd. In addition to running that business, since April 2016 I've also had a part-time role as a Vice-Chancellor's Fellow at the University of Tasmania.
In addition to my paid employment, at different times over the 15 years I've been a member of the Howard Government's Foreign Affairs and Trade Policy Advisory Councils, the Rudd Government's Long Term Tourism Strategy Steering Committee, the Tasmanian Government's Digital Futures Advisory Council, and a steering Committee established by the Tasmanian Government to oversee the preparation of a business case for a Tasmanian team in the Australian Football League. I have also been Chair of the Tasmanian Arts Advisory Board (2005-11), a member of the Board of the Australian Business Arts Foundation (2010-12), a member of the previous Federal Government's National Housing Supply Council (2008-2013), and a Director of the University of Tasmania Foundation (2002-09).
I am a Vice-Chancellor's Fellow at the University of Tasmania; a non-executive director of Hydro Tasmania, the electricity generating business owned by the Tasmanian Government; a non-executive director of Housing Choices Australia Ltd, a not-for-profit provider and manager of affordable housing for disadvantaged people; and Chairman of Ten Days on the Island, Tasmania's bi-ennial statewide multi-arts festival. I am also a member of the Advisory Board of Jamieson Coote Bonds, a funds management business based in Melbourne and specializing in government bonds. I do some consulting work through GLG,  SGS Economics & Planning  and Nous Group. And I am Patron of Working It Out, which provides support services to people negotiating their gender, sexuality or intersex status in Tasmania.
Personally, I've been married to Linda Arenella, who's originally from New York and whom I met in Washington DC in 1988, and we have two children, Caroline and Jonathan, whom we've adopted from China.
Media Profiles
---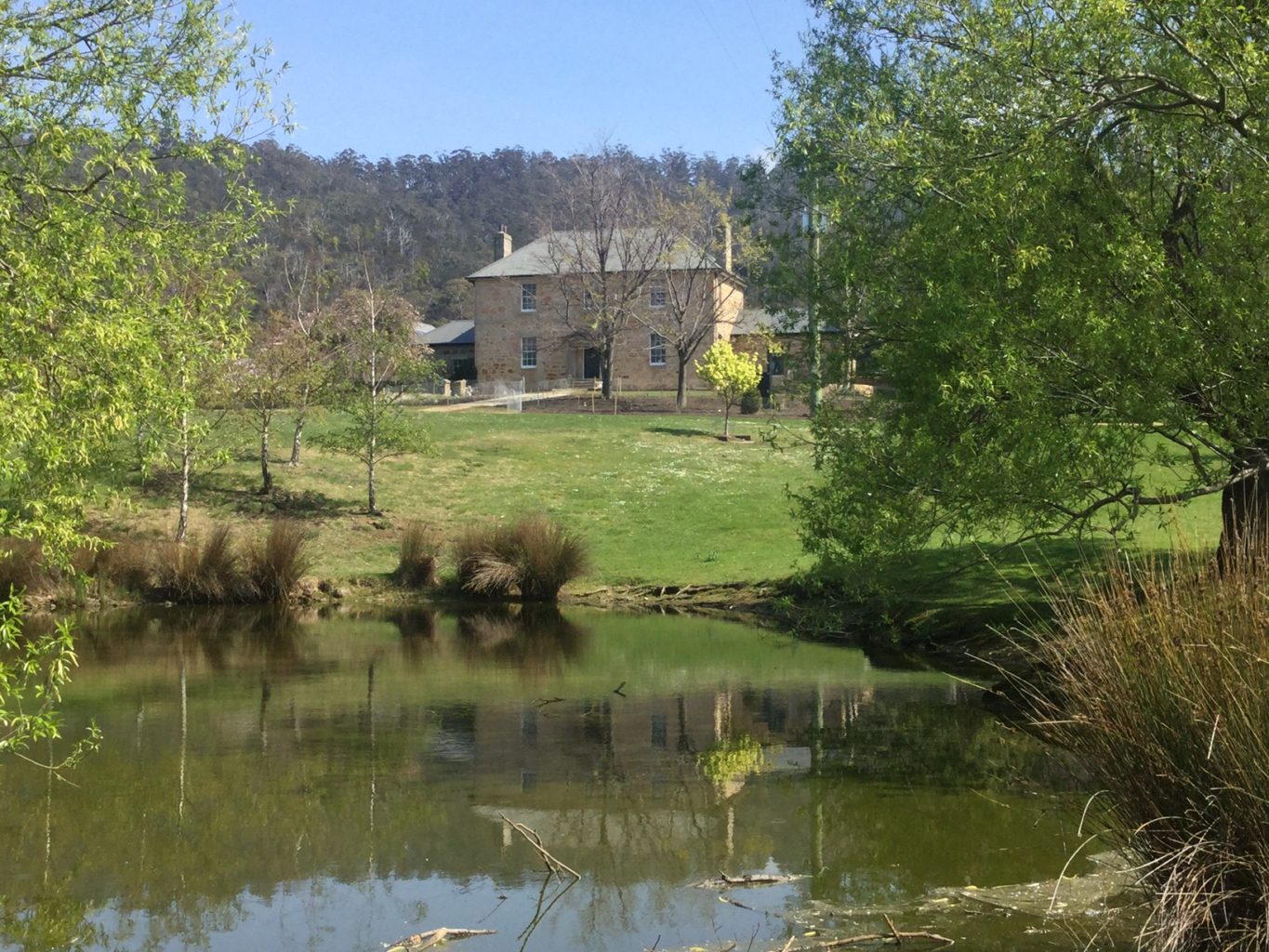 Leading economist Saul Eslake strikes gold with his adopted family
Anne Mather | Hobart Mercury | 26th September 2017
The US and Chinese economies, Australian property prices, and personal investments (good and bad)
Deb Cleveland | Australian Financial Review's 'Smart Investor' column | 21st – 22nd Jan 2017
Interview with University of Tasmania Alumni Magazine
Jodi De Cesare | The University of Tasmania's Alumni magazine | 26th Oct 2016
Building on the past
Profile by Sally Glaetzer | Hobart Mercury | 7th May 2016
A wide-ranging conversation on economic policy, housing policy, taxation reform, security and being an economist
Michael Short | The Zone | 13th Aug 2013
Saul Eslake – Profile Interview
Profile by Richard Aedy | ABC Radio National's Sunday Profile | 27th May 2012
Reflections on finishing up as Chief Economist at ANZ
ANZ head economist discusses big bank experience
Ali Moore | ABC Lateline Business | 30th July 2009
ANZ's Eslake highlights focus on China
Jordan Chong | Sydney Morning Herald | 7th August 2009
Both of these interviews refer to the episode in March 2002 when the then Australian Treasurer (Finance Minister) Peter Costello rang my then boss, ANZ Chief Executive John McFarlane, threatening to take (according to the latter) "regulatory action that ANZ would not like" in response to comments I'd made earlier that day in answering a question at a conference of chartered accountants as to whether the then Australian Government had ever engaged in any 'creative accounting', in which I had replied, "yes they have", and gave three examples, including the pretence that the goods and services tax (GST) which had been introduced two years earlier was a State, rather than a federal tax, but also noted that previous governments had also engaged in 'creative accounting'. To his great credit (in my view), John McFarlane did not threaten my security of employment, but did ask me to attempt to 'smooth things over' which Mr Costello (who I had known personally since the early 1980s) – which I attempted to do, but he wouldn't take my call. I related this episode to a few journalists on the condition that they couldn't use it until I left my position or Mr Costello left his, whichever came first. When Mr Costello foreshadowed his resignation from the Australian Parliament, after the Government in which he had been Treasurer was defeated at the December 2007 election, some of those wrote up the story, including Fairfax Media's Peter Martin and Tim Colebatch, and the West Australian's Andrew Probyn.
Sydney Morning Herald international editor Peter Hartcher also included an account of the episode in his book on the 2007 election, To the Bitter End (Allen & Unwin, 2009)
Chief economist Saul Eslake's knack for number-crunching
Profile by Richard Fidler | ABC Conversations with Richard Fidler | 3rd June 2009
Profile Saul Eslake
Profile by Lucinda Schmidt | Sydney Morning Herald | 25th March 2009
Home Economics
Profile by Sophie Fowler | Launceston Sunday Examiner | 16th September 2007
More to Eslake than explaining the big picture
Profile by Stephen Dabkowski | Sydney Morning Herald | 25th January 2005